WooCommerce Dictionary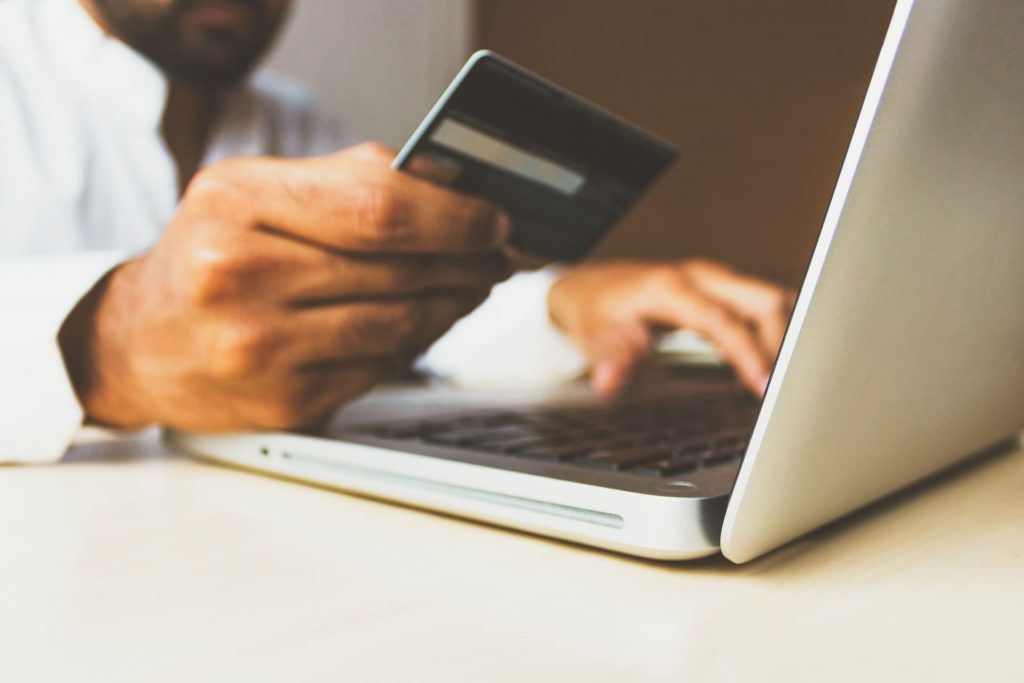 Understanding all the terminology around WooCommerce and the e-commerce world, in general, can be a bit tricky. You're probably wondering if there isn't a WooCommerce > earthly dictionary.
From Sirvelia, we help you with this dictionary to understand all these terms around the popular WordPress plugin that serves to create e-commerce.
Whether you have a physical store or business or if your idea is to set up an e-commerce, with this WooCommerce plugin you will be able to realize your idea or improve your current business. In addition, it is free.
But first of all, what are the benefits of using the WooCommerce plugin?
Benefits of WooCommerce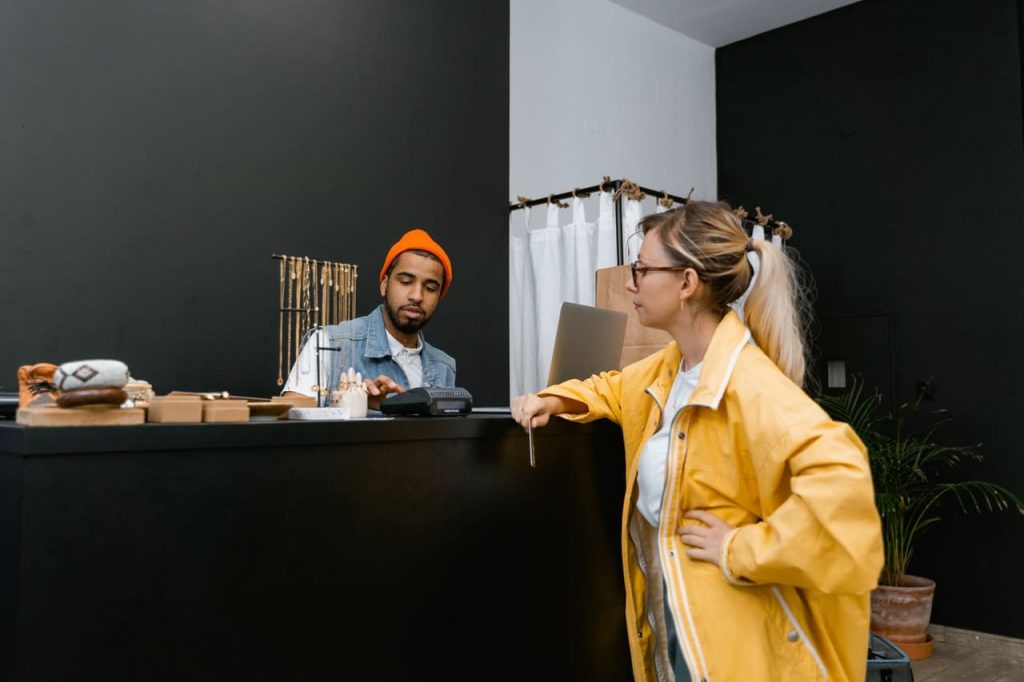 It allows you to create attractive "showcases" for your online store to attract attention.
You can customize your pages in a matter of minutes.
Highlight your products or services according to categories, features, or tags.
Facilitates the positioning of your e-commerce.
Choose how you want to be paid and the different shipping options.
Simplify your sales tax management.
Basic WooCommerce Terms
Themes
It is a software tool that allows you to create a visual and aesthetic structure for your project. WooCommerce themes allow you to modify and control the style, design elements, and functional elements of your online store. 
Free themes
Some of the themes are free and can be found in the WordPress repository, although some features may not be available in the free version, which will mean opting for the paid version if we need to use them.
Some free themes can also cause SEO problems.
Paid topics
They have all their functionalities active and allow you to enjoy their updates in the template and fix security flaws, and bugs, and are incorporating design tools that adapt to current trends.
WooCommerce Shortcodes
A shortcode is a code that is used to include parts of code shortly and simply, to add some modification or some functionality to a page.
These are programming shortcuts that can be used in blog posts, in certain sections, on landing pages and allow you to specify different configurations.
An example is being able to add an item to the cart directly from a blog post.
WooCommerce blocks
They allow you to create a custom store page, or landing page for a collection of products or insert some product blocks in your posts and pages.
Product block by attributes
They are used to define variable characteristics of a product so that the customer can choose some aspects of that product according to his needs. With this block, we can indicate which attributes of the products we want to be shown in the content.
For example, displaying all items of clothing in a particular color. 
Product category list block
Allows displaying a list of categories of all the products of the e-commerce. When entering, the user is directed to the page where all the products grouped under this category are displayed. 
Products by category block selection:
Displays all products in the category you have chosen.
Block of hand-selected products
Allows you to select one or more products as part of the content of a page.
Newest products block
Displays all new products in the online store catalog. They can be filtered by product category so that only products from one or two categories are displayed. 
Block of best-selling products
Displays the best-selling products from the online store catalog. We can filter by product category so that only products from one or two categories are displayed.
Block of top-rated products
It includes the e-commerce products that have received the best ratings from buyers. They can also be filtered by category.
Block of products on offer
Displays all products in the online store catalog that are on sale. They can be filtered by product category to display products from one or more categories.
Product block by label
It is important that your e-commerce has tags associated with the catalog products, and the operation will be very similar to the block of products by attribute. This block will show all the products that are grouped under a tag. 
Booking in WooCommerce
Through WooCommerce, your customers can make reservations in different types of businesses. In particular, thanks to the booking plugins, you can:
Make appointments.
Rent equipment without leaving your site.
Class Reservations.
Reserve items.
Establish time slots.
Block free time to reserve it.
Establish a minimum and maximum number of participants.
Offer special prices for groups, days, or individuals.
Establish mandatory confirmations.
Offer free cancellations.
Send reminders to reduce absences.
Plugins that allow you to manage reservations in WooCommerce
WooCommerce Bookings
WooCommerce Appointments
Bookings for WooCommerce
Booking and Appointment Plugin for WooCommerce
Many other plugins allow you to manage reservations, but we have highlighted some of them.
Memberships
A membership is a group of consumers who are part of a user or consumer group, and to whom some content or physical products are delivered each month.
There are free memberships, although most are paid memberships. Your gym membership could be an example of a membership, Netflix is one, and in the online world, training memberships where new content is delivered periodically are the most common.
In the case of WooCommerce, there are plugins to manage the entire environment of membership: the content, the store through which the membership content is accessed, and the membership itself. 
Examples of membership
Online magazines.
Learning sites.
Turn your store into a shopping club.
Subscriptions
Customers can subscribe to your products, either free of charge, on a weekly, monthly, or even yearly basis. 
Dynamic Pricing in WooCommerce
There are plugins for WooCommerce to set different prices depending on different features or functions.
Batch discounts for each product in your store by creating a table of quantities and discount amounts.
Choose between fixed or percentage prices
Choose a fixed price for products
Choose profiles to apply the pricing rule to
Select the way to calculate the quantities used in the pricing table according to the quantity.
Advanced pricing by category
You can set up bulk discounts for categories by creating a table of discount amounts and quantities.
You choose between:
A fixed price adjustment and a percentage-based adjustment.
Choose a profile to which to apply the category pricing rule. 
Single price per category: 
You can set up discounts for all items in a product category.
Discounts are shown to users when they buy and view items in your catalog.
You can opt for a price adjustment:
Simple profile-based pricing
You can give users discounts on all products in the online store based on the profiles you create. Discounts are shown to logged-in customers when they buy and view items from your catalog.
WooCommerce Payments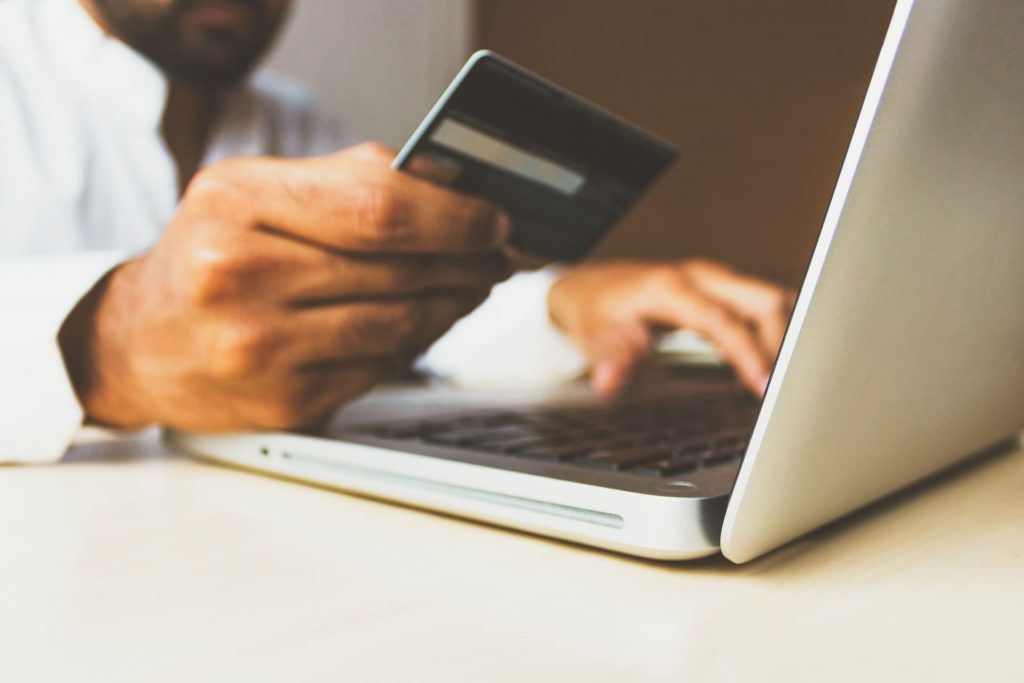 This is a free plugin fully integrated into Woo. It allows your online store customers to pay and allows you to track the amount of cash and manage recurring revenue from your e-commerce control panel.
In addition, it allows you to pay in more than 135 currencies.
It can be configured to combine WooCommerce Payments with WooCommerce Subscriptions in the case of memberships or subscriptions.
Payment gateway
A payment gateway is a service used in e-commerce to facilitate payments to customers, and for the online store to receive the money.
The customer's card data is encrypted and sent protected (by SSL or TLS), and the store's payment platform contacts the bank, both the buyer's bank and the seller's bank.
The buyer's bank verifies that the data is correct and gives authorization.
All this process, which seems complicated, happens in a matter of seconds, and it is done thanks to the payment gateway that the e-commerce has.
There are currently over 100 payment gateways for WooCommerce.
Most common payment gateways for WooCommerce
Stripe: accepts all major credit and debit cards, also local methods.
WooCommerce payments: fully integrated with Woo. Accepts credit and debit cards, also local payments. No monthly fee and no installation.
PayPal: accepts secure digital payments from PayPal, credit and debit cards, as well as local payment methods.
Afterpay: customers receive the products quickly. Allows payment in 4 installments and without interest.
Square: sells online and in person, synchronizes all payments, clear rates and deposits are fast within 1 to 2 business days.
Amazon Pay: it is integrated into your WooCommerce store and through the amazon widgets your transactions are made avoiding the customer to leave the site.
WooCommerce deposits: through a deposit or payment plan your customers can pay for your products.
WooCommerce preorders: using the extension "WooCommerce preorders, you can launch and put on sale any product that is not yet finished.
Payfast: payment gateway (most popular in South Africa) with redirection method. Allows accepting payments related to subscribers, deposits, and pre-orders. Allows to pay weekly, monthly, or yearly.
Xero: accounting application to track expenses, and accounting operations. It has intuitive mobile applications and web interfaces for point of sale and e-commerce.
Braintree: another payment gateway that accepts credit card and PayPal payments. It allows you to save your card details or link a PayPal account to speed up your purchases in the future. You can sell your products securely online.
WooCommerce Purchase Order Gateway: You receive purchase orders through your online store.
Configuration of shipping options
You can print labels, and even schedule pickups. WooCommerce gives 5 shipping options: single price, free shipping, international shipping, local shipping, and local pickup. 
WooCommerce Metrics
A maxim in the online world (and in business in general) says that what can't be measured can't be improved.
And in the case of WooCommerce, it is also important to have metrics to be able to validate if the strategies are working or not. In an online store, it is not enough to install the Analytics plugin, there is much more to measure.
It is necessary to configure certain data in order to have a comprehensive view of all the data that allows you to analyze the success or failure of an online store. 
WooCommerce Admin
This is a JavaScript interface to manage your store. It includes a dashboard to monitor key metrics of your business.
It's a feature plugin: it allows you to build, test, refine and polish a feature before considering merging it. You will be able to test the latest features like Analytics, for future versions of WooCommerce.
Since version 4.0 is integrated in WooCommerce so you don't need to install this add-on to analyze your online store site.
WooCommerce Admin has a lot of new speed-optimized reports and advanced filters that will help you dive into your store easily and quickly.
Revenue report
Order report
Product Report
Variance report
Report categories
Coupon Report
Tax Report
Download report
Existence report
Customer report
Google Ads
Google Ads and Klike Marketing: this type of advertising helps you bring shoppers and drive traffic to your store. Through smart campaigns and free Shopping ads.
HubSpot for WooCommerce
Thanks to this tool, you can analyze, synchronize and automate data. Complete repertoire for marketing, sales, and customer service. Uses a free CRM at its core.
Mailchimp for WooCommerce
With the (official) MailChimp integration for WooCommerce, you can automatically sync contacts and customers with your email marketing tool, allowing you to automatically follow up with customers after they buy, recommend certain products in a more fine-tuned way, as well as recover abandoned carts.
Facebook for WooCommerce
You can link to Facebook in different ways to boost your online store sales thanks to this social network.
Link your WooCommerce products with Facebook.
You can set up an online store on Facebook and Instagram with the ability to customize it.
You can add the conversions API to help you with the measurement and optimization of advertising campaigns.
WooCommerce tools for developers
Developers have several reasons to choose WooCommerce, among others, because you can create, customize and scale an online store to meet a customer's exact specifications. You can make enhancements using extensions or custom solutions.
Some of these functionalities are the following.
Hooks and filters in WooCommerce: modify or create functionality.
Hooks: allow you to add or change code without editing the main assets. Very useful for developers, as it allows adding content in an automated way.
Filter hooks: allow you to manipulate and return a passing variable, such as the price of a product or service.
Api Rest for WooCommerce
Rest API is the name of the interface that allows communication with the WordPress database. API stands for Application Programming Interface.
On the other hand, REST stands for Representational State Transfer, and is the principle for the exchange of information. 
React
It allows you to create custom content blocks with this tool. React helps you create interactive user interfaces easily. 
WooCommerce Extensions
WooCommerce extensions are somewhat similar to WordPress plugins. What they do is add additional features to your e-commerce. Some of these extensions add a small functionality, while others allow for a broader overhaul of WooCommerce.
 GDPR for WooCommerce
You have to have a Woo extension ready for the RGPD law. EU residents have more rights over their privacy than in the US, they can know up to what data is collected from them, stored, and shared on a website. They can request access to that data, and request in any case that all their data be deleted.