Best plugins for WordPress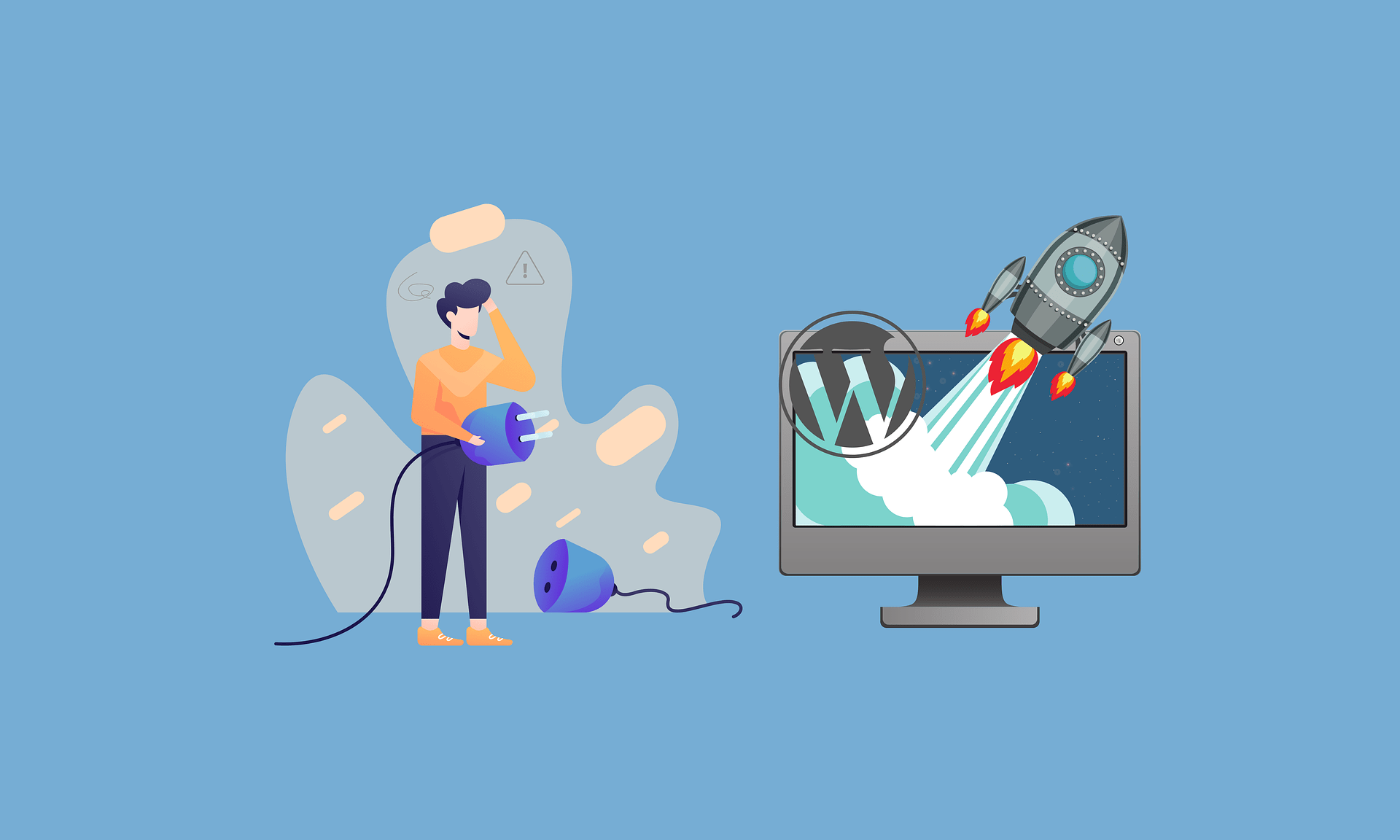 Normally, you get overwhelmed by the huge number of plugins available for WordPress. That's why today we bring you a guide to the best plugins for WordPress, classified by their uses and utilities.
If you are still hesitating and don't know which plugins to install on your website, read on.
Before installing a WordPress plugin you should know…
It is not a matter of installing all the plugins available or the more the better. You have to install the plugins wisely. Therefore, before you start with it, keep in mind that:
The plugin you want to install is compatible with your version of WordPress.
Check that you do not have another plugin that is already performing the same function.
The compatibility between the plugin and your PHP version.
The plugin you are going to install is updated to the latest version.
Best SEO plugins for WordPress
We are not going to recommend you only plugins to optimize keywords, but plugins that perfectly complement the tasks that a good SEO needs.
Yoast SEO and Rank Math
While Yoast SEO is the plugin par excellence for optimizing articles for SEO, Rank Math represents a solid alternative to it. Both have an easy and intuitive design that greatly facilitates their operation.
The good thing about Rank Math is that it brings the basics of Yoast and adds new features like redirects, so you avoid adding an extra plugin.
All In One SEO Pack
It is one of the most popular plugins to manage the SEO of a WordPress site. All In One SEO includes great ease of use, fast configurations, and very satisfactory results.
Schema & Structured Data for WP & AMP
Structured data is a standardized format for providing information about a page and classifying its content. This plugin makes it easy for you to implement up to 33 types of structured data and customize them. It is one of the most complete available for this purpose.
We recommend that you use it if you don't want to enter the JSON codes by hand, and what's better, it automates the process.
Redirection
Redirection is one of the best WordPress plugins used to make redirects. A redirect is to migrate web traffic from one URL to another. This means that if our users click on a URL 1st, the redirection will automatically move them to the URL 2nd.
In addition, several types of redirects are useful to know and all of them benefit the SEO of a website. It is necessary to use a bit of logic to perform redirects if we do not want to be penalized by Google.
The Tag Manager plugin for WordPress
Google Tag Manager is a tool that allows us to manage several analytics and marketing tools tags; for example, Google Analytics, Optimize, Google Ads, or Facebook Ads, among others.
It is interesting to install it because it allows you to have all the scripts in one place, but it also creates backups or different versions of the container.
Site Kit by Google – Analytics, Search Console, AdSense, Speed

Google Site kit is a plugin that allows you to integrate several Google tools in your WordPress to have everything in one place (Search Console, Google Analytics, AdSense, etc).
Having all the statistics in one place makes your work much easier and helps you to be more productive.
Plugins for e-commerce that interest you
If you want to create an online store we recommend the following plugins:
WooCommerce is one of the best plugins for WordPress
Woocommerce is a free plugin for online stores that gives the possibility to integrate any product or service. It is the most popular e-commerce-focused solution.
This plugin helps users to start creating their online store because it offers all the tools to manage an online store.
Ultimate Member
Ultimate Member is a free plugin that allows you to implement options for users to register via a form, get those requests approved, and access extra content for registered users only. The point in its favor is that it is very simple to use.
iThemes Security
The security of our website is not something we should take lightly. To defend your website from possible attacks, there is iThemes Security.
Among other things, this plugin takes care of changing WordPress desktop URLs, removes login error messages, or displays a random version number message to non-admin users.
Contact Form 7
There are WordPress templates or themes that do not have the part of the form well thought out. We recommend one of the best WordPress plugins to receive leads.
Contact Form 7 is the simplest and least problematic with templates and other plugins. It can cause you problems measuring conversions in Google Analytics or Google Ads, but for that we recommend you to use the power of Redirections for Contact Form 7, which redirects the user to a thank you page that you define when filling out the form.
Most popular WordPress plugins
These are the most popular plugins that we recommend. Are you missing any of them?
GDPR Cookie Consent
The GDPR Cookie Consent plugin is a tool to block cookies. It is one of the most downloaded plugins for its multiple configuration options and its plus point is that it does not need to reload to set cookies.
WP-Smush
We enter the field of web optimizations. In this case, image optimization. WP Smush allows you to compress the images of your website into smaller and less heavy versions so that the website takes less time to load and that users can enjoy more of the content.
404 page
Error 404 is the most common error encountered by all of us who surf the Internet and indicates a broken or defective link or one that no longer exists and cannot be navigated.
This error negatively affects the positioning of a website. This plugin helps to identify these types of errors to repair them.
Web Stories

Stories have reached WordPress. This format characteristic of Instagram or TikTok is ideal for sharing any type of content quickly and dynamically.
Web Stories is mainly focused on the mobile format. At the moment it is in Beta, but it's nice to try it out.
Best WordPress Plugins for content creation
It's all well and good to optimize your site, but maybe it's not attractive enough or the user experience needs to be improved. We recommend this selection of the best plugins for WordPress:
Table of Contents Plus
Have you noticed that in some blogs, within the articles there is an index that appears in a table? Well, that is done manually with this plugin.
Content indexes have advantages for both usability and SEO. They also facilitate reading and user interaction while improving search engine rankings.
Elementor
Elementor is a plugin that helps you build any type of page using blocks. It has a free version and a premium version that is worth getting.
Elementor is one of the best plugins for WordPress design
It is what is called a visual layout or page builder and allows you to see the result of the page instantly. Very intuitive and easy to use.
WP Bakery
Another very easy-to-use and intuitive visual page builder. The biggest advantage of these page builders is that you don't need to know programming to get a visually appealing page.
AMP for WP is one of the best plugins for WordPress
Google Accelerated Mobile Pages is an open-source library that creates fast versions for mobile devices. That is, it creates a duplicate of your site using AMP HTML and removes the elements that make your website load slower. Very useful and positively valued for search engine optimization.
If you see mission impossible to make your website in AMP, we recommend you to use this very intuitive plugin. We recommend you use it on the blog before using it on the whole website because for us it is one of the best plugins for WordPress.
Now you have a guide as a reference to consult which plugins you may be interested in installing on your WordPress website. Remember to follow the advice at the beginning and install plugins with some criteria. Otherwise, your website metrics, usability, or loading speed could be affected.
Do you know of any other interesting plugins that we haven't mentioned?